Helping our Children (with Disabilities) Become God's Useful Servant
by Diane Ryckman
As a mother of eight, including a son with Down syndrome, it is not difficult to look back and see how each of our children arrived in our family as their own little person. Every aspect of their being, every trait of their character was pre-designed by their Creator. The psalmist David put it this way, "You created my inmost being; you knit me together in my mother's womb," Psalm 139:13.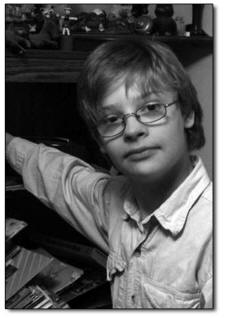 God's unique design. God has uniquely designed each one of us. Our children with "disabilities" are actually created by his planning. Carefully He has laid out every aspect of our character. Every distinctive quality that makes us who we are, was put in place before we took our first breath. It is impossible to understand the bigness of God, but in some way His creating each of us involved risk, because within the fabric of our being he interwove choice. Not only that, but the materials He had to work with were flawed by sin, and that which He so carefully designed with the capacity to reflect His glory also has the capacity, when ruled by SELF, to do great damage.
Selfishness or Self expression?
The challenge in character development is distinguishing between selfishness (I want to do what I want) and self expression (this is who God made me to be). One is a ruler (a tyrant!), the other that which is to be ruled. The challenge in life is learning to yield that which makes me "me" into the hands of the LORD so that He can be glorified.
Somehow it is freeing to realize that I am who I am because God designed me this way, inside and out. He calls me to love Him with all my being – every aspect of the person He made me to be. Every day presents me with the choice of whom I will serve with the abilities and characteristics He's given. Will I serve self? Will I serve God?
Choosing to serve God involves learning to walk within the parameters of the Word of God. We are told to "work out your own salvation..." and as we do, we can experience the unfolding of the adventure to which God has called us as He works in us "both to will and to do of His good pleasure" Phil. 2:12-13.
What about our children, even those with special challenges? How do we help them to grow into all that God has planned for them without catering to the selfish nature inherent in each one of us? How do we distinguish between behavior that is just different from who I am, and behavior that is defiant?
This past spring, our eldest daughter graduated from Bible school as class valedictorian. She was introduced as a young woman who wasn't afraid to ask the tough questions. I thought back to when she was 5, then 6, then 7 as I was trying to teach her to read. At the time she had seemed to resist all attempts and methods with "This doesn't make sense...", until I came across a reading method that explained all the quirks of the English language. Her questions answered, she had no difficulty moving on. As I listened to her professor's introduction, it hit me that this characteristic which had been such a point of frustration for me as she was growing up, was actually a part of her design. How God had made her. For His own purpose. If only I had seen that then, it could have saved us both much grief!
Our responsibility is two-fold:
1.To learn to recognize and respect the uniqueness of each of our children – the way God designed them to be, and
2. To teach our children to live, uniqueness and all, within the parameters of the Word of God.
There is one command in the Bible directed specifically toward children.
Ephesians 6:1 says, "Children, obey your parents in the Lord, for this is right. Honor your father and mother..."
Unfortunately, this is not something children will do automatically! They need our help as parents, first of all learning to obey, then learning to honor us. Proverbs 22:6 says we are to train up a child in the way he should go. To "train" means to "narrow". As parents we have been entrusted with a life to care for, nurture, and train. Just as a plant can be "trained" to climb a trellis by being pruned and shaped to grow a specific way, so our children are to be trained (narrowed) to live within the confines of "the way he should go". They need to be taught to say "no" to self and to yield to others, and this begins with their parents. They also need to see us live before them the two greatest commandments – loving God, and loving others.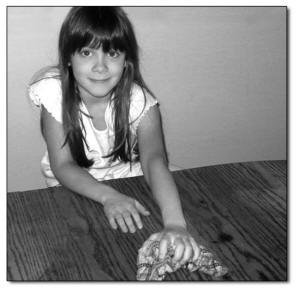 How does obedience look in your home?
How this will look in your home will differ from how it looks in ours. You will have a way
of training and modeling that will be unique to your family. Yet despite our uniqueness we have a common source of help available to each one of us. God offers us wisdom for the asking. He longs to strengthen us with His might in our inner man. He invites us to come to Him for grace to help in time of need, and He promises to be with us always. God is more than big enough to supply all our needs in raising our children, as we choose to submit into His hands the uniqueness of who He made us to be, and then live for His glory day by day.
Excerpt from the CHASK book, by Sherry Bushnell and Diane Ryckman: Training Our Children In Simple Obedience:
Training our special needs children to be cheerfully obedient and a pleasure to be around is the kindest thing we can do for them. In most cases, someone will have to live with them for the rest of their lives. A happy child-turned-adult, that loves life, is a pleasure to be around. A willful, stubborn child (turned adult) bent on leading a life of self-gratification, dislikes himself and is a real torture to live with.

The Bible has only one direct command to children. Ephesians 6:1 and 2 says, "Children obey your parents in the Lord: for this is right. Honor thy Father and Mother; which is the first commandment with promise." As parents we need to keep this in mind. Our Heavenly Father, in His wisdom, has really made it so simple. Because we love our children so much, we earnestly desire they come to know and serve the Risen Lord, and training our children in simple obedience to parents.

Behavior Modification Techniques?

Unfortunately, the process of training challenged children in godliness has become a confusing array of worldly behavior modification techniques. There is a real dearth of godly child training materials that give practical how-to's on teaching children to obey simple commands. Parents are told to be content with cultural examples, not God's standards. But Colossians 2:8 says, "See to it that no one takes you captive through hollow and deceptive philosophy, which depends on human traditions and the basic principles of this world, rather than on Christ."

Our adversary, the devil, works hard at blinding parents to their child's real needs: the fact that all children, even those with special needs, have a sin nature and are in need of loving training by their parents. He does this by creating confusion and a lack of confidence in the area of child training. Parents are encouraged to ignore tantrums, self-stimulation of all kinds, screaming, greediness and general misbehavior as "it's your disabled child's way of expressing him or herself."

Ungodly behavior by children with special needs is often excused away with comments such as, "It's all part of the 'syndrome' or 'common with this type of disability'." While it is true that our children will never be "normal", they can be trained to obey simple, reasonable requests with a good attitude, as much as they are physically and mentally capable.

Training is not punishment. It is taking the time to show our children what we want from them. It may require the use of a light rod, a simple tool to get our children's attention and let them know we are serious. The Bible says in Matthew 18:6, "But whoso shall offend (or hurt) one of these little ones which believe in me, it were better for him that a millstone were hanged about his neck, and that he were drowned in the depth of the sea." The Bible also encourages parents in Proverbs 23:13 and 14, "Withhold not correction from the child: for if thou beatest him with a rod, he shall not die. Thou shalt beat him with a rod, and shalt deliver his soul from hell."

It is very obvious from these two verses taken in context together, that the Lord would have us use the rod with careful consideration of a child's development capabilities and limitations.

Parents that have a working relationship with their child can read their child's emotions like a book. Proverbs 20:11 says, "Even a child is known by his doings, whether his work be pure, and whether it be right." Loving parents know (or can learn to know) what their children are capable of. Proverbs 22:6 says that we should train our children in the way they should go; and when they are old they will not depart from it. The Bible also says that we are not to exasperate them by asking too much of them or something they are not capable of. (Ephesians 6:4.)

Make training a beneficial learning time, for both you and your child's good. The goal is understanding and then obedience. A child with a teachable heart, is willing to work with their parents. When working with challenging behavior, be a proactive parent, and not reactive. Do not wait for your child to displease you and push your buttons. Take the time to train them to easily obey before tension builds.

Practical Tips:

When training a child who is presenting special challenges, the most important thing we have found for success is prayer. James 1:5 says, "If any of you lack wisdom, let him ask of God, that giveth to all men liberally, and upbraideth not; and it shall be given him."

Are your child's needs met? Learn to distinguish between needs and wants.

Not hungry or thirsty.

Dry and warm, not cold or uncomfortable.

Not sick or in pain.

Given a normal, sufficient amount of positive love and attention. (Some children direct attention to themselves constantly, even negative… as long as it is all about them.)

Ice Cream Cone Test

For loving, effective training, a bond of trust of sorts should exist between parent and child. Strangers are not as effective, unless the method is total cause and effect.
How do we know our children can hear us or understand our requests? We give the ice-cream test. When our children are lagging in "understanding" or seem not to hear us when we are asking them to do something, we use a verbal (or sign) request that we know they should be able to hear or understand. For instance, we might say, "Jordan, would you like some ice cream?" If he looks up and smiles and responds, we know that his hearing is fine. If we are not sure whether our child can understand us, we may use another request the same level of comprehension a few minutes later.

Beware:

It is not the actual teaching and training of simple commands that is hard. It is the enforcing the newly required behavior consistently. That is the hard part. But, if we are taking the time to train our children, we will be actually disciplining less.

So, the key to effective and successful training is both consistency and loving objectivity. Stay in control. You can train your child to come with your first request…. Or fourth request! Deliberate defiance from a child (even those with special needs), calls for a calm, loving parent, whose goal is not to produce comfort for themselves, but to help their child learn self control.

Having a special needs child who comprehends instructions more slowly can be a real test of patience. Do not despair, don't give up. If you are in doubt if they understand, it is time for training, not reacting.
- Diane Ryckman
To order the CHASK book, visit the Resource Room.